Honest Olney Plumbers Offering Great Service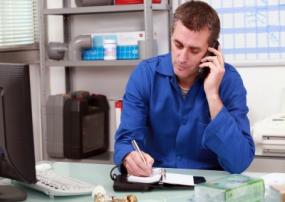 Going green is the newest trend in plumbing. We've been doing it for over 30 years. Are we industry thought leaders? No. We're just honest guys who think it makes sense to help our customers save as much money as possible. That's why our Olney plumbing team offers up dozens of tips and tricks to everyone on our customer list. We can help you cut your water usage and save on your monthly utility bill every month. Of course, we do far more than green plumbing. We're a full service repair shop.
In a minor emergency, you may be tempted to try to fix it yourself. While this is fine for things like backed-up toilets that are running clear water or leaky seals on PVC pipes, larger jobs like water heater repairs and knocking pipes should be handled by the experts. We're those experts. We have techs with experience in all areas of plumbing, commercial and residential. Each one holds a state certification and is insured. They are drug screened and pass extensive background checks. The reason for these measures is that our Olney plumbing team is expected to provide top of the line service every step of the way. We don't send anyone to your home we wouldn't send tour own!
We are in the business of creating trusting relationships with our clients. In Olney, reputation travels quickly and we can't afford even one bad service. Our service techs fix your plumbing fast, and fix it right. We understand that to you time is money, and call-backs are simply not a cost effective way of doing business.

We Have A Dedicated Water Heater Repair Team In Olney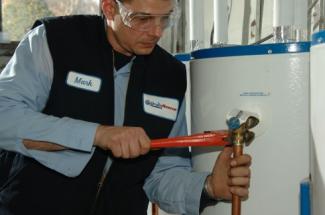 Our Olney plumbers encounter conventional water heater repair work almost daily. These water heater repair calls come in so often that we have service pros dedicated to them. This isn't because every water heater in Olney is bad, it's because people don't know how to take care of them. Unless you have purchased a new water heater for your home in the last 5 years you've probably never been told how to care for your water heater. That's too bad because water heaters that are not well maintained tend to wear out in about 10 years. Well kept water heaters can last up to twice as long.
We do far more than water heaters. We are a full service emergency plumber. Put us on your emergency contact sheet today. Post the number right next to the doctor, police, fire and ambulance numbers or if you're like most of us, plug our number into your contacts list. Put is under Plumber so you won't have to remember our company name in the midst of an emergency. This way, you have the peace of mind of knowing that help can be on its way fast.
---